S
M
T
W
T
F
S
1
2
3
4
5
6
7
8
9
10
11
12
13
14
15
16
17
18
19
20
21
22
23
24
25
26
27
28
29
30
リンク
フォロー中のブログ
カテゴリ
以前の記事
検索
その他のジャンル
ファン
記事ランキング
ブログジャンル
画像一覧
Hail again to the Global Underground. Last weekend Tokyo welcomed Nick Warren at the number 2 rated club in the world, WOMB. It was also, coincidentally, Nao's birthday. So stacked with the necessary ingredients for love potions and pure fun we headed to Shibuya.
The party, to my surprise, was the best I've been to in 2 years. Now, Nick Warren is a leading world DJ on the same level (well, may be a little below) as Sasha and Digweed, but I did not enjoy their party nearly as much as I enjoyed his. One reason was that I was at the right club with the best 2 people. It wasn't overwhelmingly crowded and that gave us plenty of room to maneuver on the dance floor, the music was as great as it could get, and we met loads of fun people who shared our enthusiasm for house music. My two companions were shining balls of happiness bouncing off the walls taking me on the ride of my life.
Like Nao said, his birthday was legendary. Good fun all around.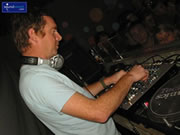 Last year it was Prodigy, this year Underworld; the event always gets top-notch performers. But the venue was too large even for the amount of people who attended. Underworld was a distant dot at the end of a huge convention hall. Yes, the music was great, but that much pushing could not be endured for 3 hours. On a lighter note, everyone who went enjoyed his or her time there.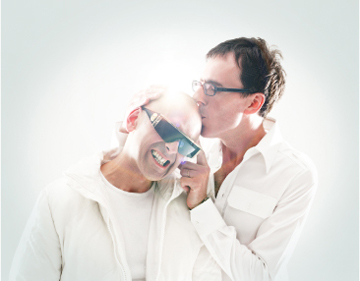 Sasha and Digweed... for the first time together in Tokyo. There were so many people who wanted to see them that Womb had to rent out a gallery.
Random crowd, strange venue, great music, best laser show I've seen.


By an interesting turn of events I got invited to go on a navy cruise that went from the navy base in Yokosuka to Tokyo. I, of course, dragged my unwitting roommate with me, and guess what she found on the ship... a boyfriend. Yes, that's right, a lieutenant.
There were lots of exciting new things that I learned on board, especially vocabulary. I'll let you guess what these mean, male officer's head, state room, PMS, and petty officer.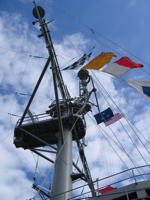 This month Tokyo welcomes three of the world's most renowned house DJs--Sasha, John Digweed, and James Zabiela. Sasha and Digweed will play their first Tokyo gig together on November 22nd at the LaForet Museum in Roppongi, a well overdue event considering the pair's worldwide popularity. In the meantime, Sasha is doing residency at Womb. Tomorrow, November 18th, he is going to team up with James Zabiela--a junior member of the team on the rise--to bring Tokyo their U.K. beats.
Last week showed a fair amount of fans packed into Womb's intimate surroundings for the opening party, where Sasha performed alone. But be weary, Sasha's popularity will cost you hefty load. To enter womb you will need 5,500 Yen; and to see Sasha and Digweed you will have to get advance tickets for 7,000 Yen a piece.

November also brings Satoshi Tommie home to Tokyo with a party at Air on the 18th. The competition with Sasha and Zabiela will definitely be tough, but the event won't break your wallet. It's a mere 3,500 Yen.
Electraglide, the last event in November, is one of the biggest electronic music festivals of the year held at the Makuhari Messe convention center. This year Electroglide will feature Underworld, Coldcut, Autechre, Chris Cunningham, Vitalic, Carl Cox, Adrian Sherwood, Tiga, Towa Tei, Ken Ishii, Sharam Jey and The Light Surgeons. The tickets will run you 8,000 Yen each.
An expensive month for electronic music fans to say the least, but perhaps well worth it.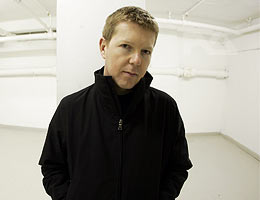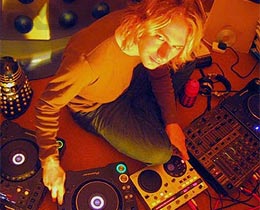 Your Birthdate: July 30
You have the type of personality that people either love or hate.
You're opinionated, dramatic, intense, and very outspoken.
And some people can't get enough of you - they're totally addicted.
Others, well, they wish you were a little more reserved.
Your strength: Your flair
Your weakness: If you think it, you say it
Your power color: Scarlet red
Your power symbol: Inverted triangle
Your power month: March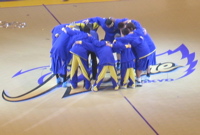 Contrary to what many people may think, the bj-league is not a survey of sex workers. It is the newly established professional "Basketball Japan League," which started its first season on Saturday, November 5th with a game between the Tokyo Apache and the Niigata Albirex at the Ariake Coliseum in Tokyo. The game went into overtime with the Apache defeating the Albirex 93-90.
The league is currently comprised of 6 teams—Sendai 89ers, Niigata Albirex, Saitama Broncos, Osaka Evessa, Oita Heatdevils and Tokyo Apache—but is planning to expand to twelve teams within the next five years. In comparison, the amateur corporate-based Japan Basketball League (JBL) has eight teams in its top-tier Super League and six in its Japan League. Two of the Super League teams, the Niigata Albirex and the Saitama Broncos, broke away from the JBL in 2005 to join the bj-league and were replaced by two teams from Chiba and Fukuoka to keep the number of teams at eight.
Perhaps the most notable addition to the league is Joe "Jellybean" Bryant, who joined the Tokyo Apache team as its head coach in June 2005. The father of LA Lakers Star Kobe Bryant and an accomplished NBA player himself, Joe Bryant was excited to take on a new challenge. He also brought two players from America, William Pippen and John "Helicopter" Humphrey. Both Pippen and Humphrey played for the Middle Tennessee State University, where Humphrey won the NCAA slam-dunk title. William Pippen, the nephew of former Chicago Bulls forward Scottie Pippen, played for Correcamines Tampico in Mexico before joining the Tokyo Apache. Humphrey distinguished himself last season as a guard in the American Basketball Association by averaging 30.8 points per game for the Boston Frenzy, a team that Bryant previously coached. The third foreign player, Jerone Dodd, played for the Saitama Broncos last season.
I cannot be in one place for too long; I get bored and tired. Once that happens I need to pick up and move to another place. For the past year I have been chasing a dream, a dream that doesn't exist anymore; or may be it never existed. I have been chasing a figment of my imagination. It is a mistake most of us often make. We confuse dream with life. Take life for what life is; don't dream life--live it. I came back to Japan to reclaim a lost life, but found nothing. I was transplanted back in Tokyo through a time warp and came out on the other side of the mirror. The rose-tinted eyeglasses were ripped off my eyes by some unseeming force. They were replaced by sheer nothingness to guide me. There was nothing to protect my vision from the powerful winds, harsh sun, and the dirt constantly being thrown in them. I was left with a pure memory and the life it gave me. Innocence, how I miss thee… How do I prevent cynicism? Or is it simply a necessity for survival in the urban wasteland; the emotional desert of the 21st century?